Our History
Massato, hair designer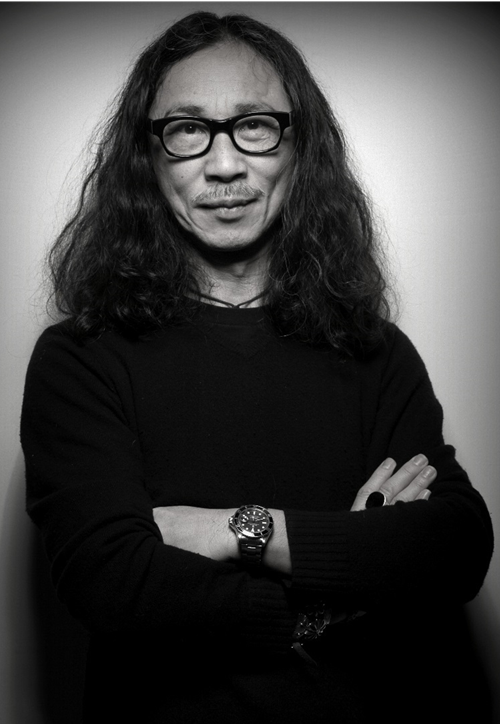 His reserve is all Japanese, but his work is eloquent. Identifiable too. Massato, slim and rock-like, dressed all in black, with beautiful curly hair, has a genius for cutting.
From his Japanese origins, he has inherited discretion, a taste for silence in order to better look, listen and think, respect for personality and a concern for perfection.
A Parisian by adoption, this fashion lover has a curiosity for trends and a quick glance that catches the eye, a taste for the new, and an ease in the lightness of an air that has spirit and talent.
As a creative hairdresser, his scissor stroke is precise, the hair flies away to be immediately replaced in perfect harmony. He destructures? The shape takes shape again. He tapers? Movement is created. It degrades? Volumes are organised. Nothing is set in stone for Massato, who is also an unparalleled visagist.
Our philosophy
Massato's philosophy is to awaken the natural beauty that lies dormant in every woman, without disguising it but revealing its full potential.
Naturalness has always been dear to Massato and is reflected in its line of hair products created over 10 years ago. The range includes shampoos, care and styling products. The philosophy of her brand is based on professional technique as well as on naturalness and a mix of Parisian and Japanese influences.
The formulas are gentle and respectful of the hair fibre for a shiny hair without being primed, a stylish but natural styling. The subtle fragrances and elegant packaging reflect the designer's arty and aesthetic spirit.
The ingredients reflect the essence of the brand: respect and beauty of the hair. Camellia, the beauty secret of Japanese women, is used alongside bamboo extract and matcha green tea.
Our commitments
More respectful, gentler formulas with a maximum of ingredients of natural origin for even more natural hair beauty. A very rigorous selection of noble, quality raw materials.
Responsible packaging: within a few years, all our packaging will be eco-responsible.
All bottles are recyclable.
Our ingredients